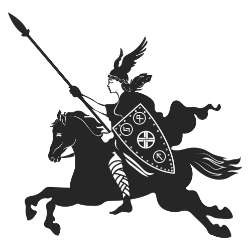 To stride at a high pace
Horses play key roles in world history. A sturdy strong horse, pleasant to ride but able to carry heavy loads over long distances, was the one tool that could open Iceland's vast empty lands and stitch its scattered settlements into a society. SKALM is the first Icelandic horse known by name in the Book of Settlements, or Landnámabók written in the mid-1100s.

SKALM derives from the verb skálma which means «to stride at a high pace».